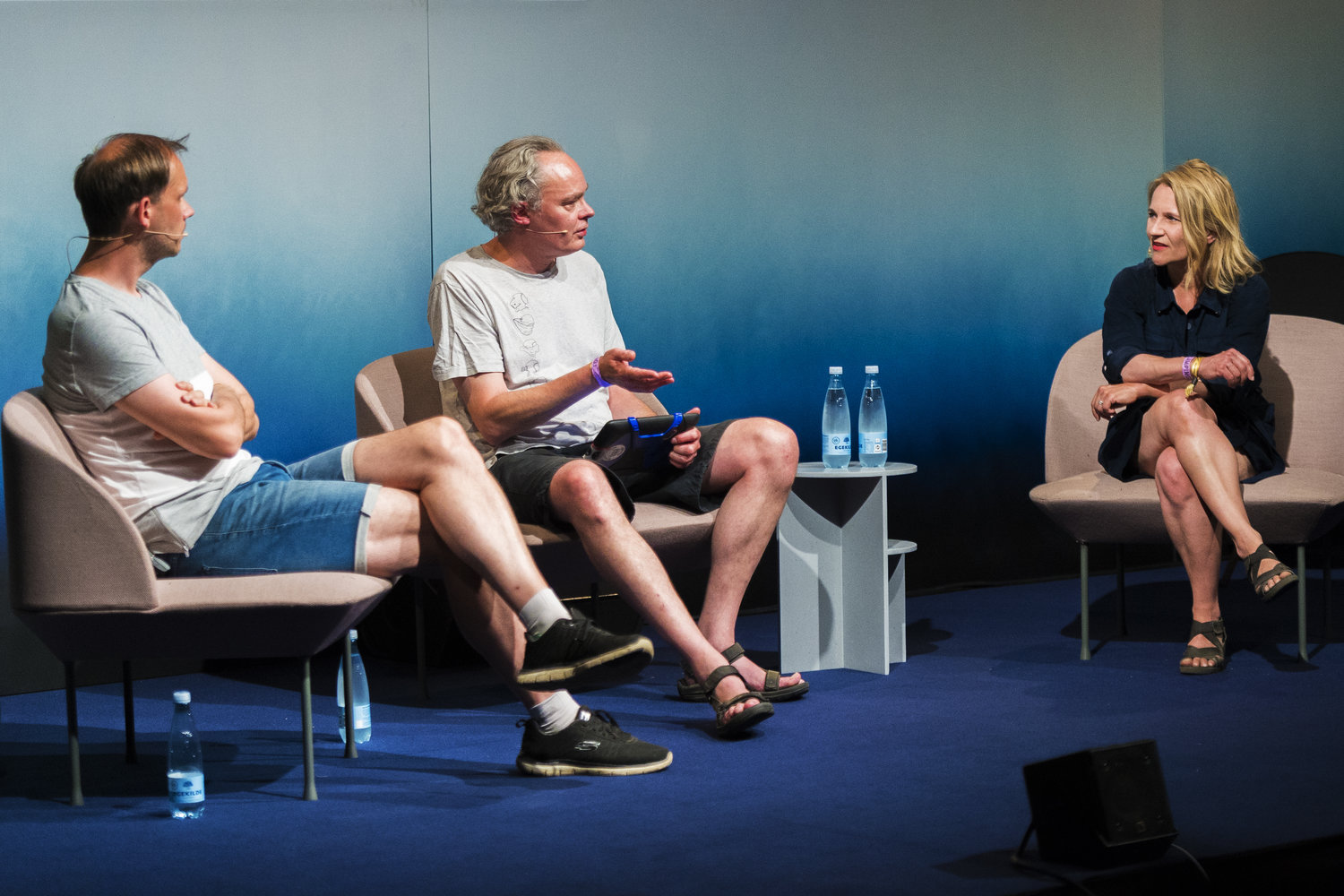 Peter Sunde & Anne Mette Thorhauge
Is a rebellion against the internet on the rise?
Moderator: Anders Kjærulff
Vi lever i en tid, hvor vi konstant er online. Vi er på sociale medier, vi handler på internettet, vi kommunikerer via internettet, og vi arbejder på internettet. Den data, vi genererer i vores færden i cyberverdenen, er massiv, og den bliver indsamlet, analyseret og brugt til alt fra undersøgelser af samfundet til målrettet markedsføring og påvirkning af individer.
Derfor har kommercielle virksomheder og statslige instanser en stor interesse i, at vi bliver ved med at være online. Men vi er ved at forstå, hvad der sker med vores data, og hvad vores brug af internettet har af konsekvenser. For hvem har egentlig ejerskab over din, min og vores data, og måske endnu vigtigere: Hvordan kan vi selv få ejerskab?
I denne samtale stiller vi spørgsmål til, om et oprør mod internettet er på vej. Forskeren Anne Mette Thorhauge og tech-rebellen Peter Sunde vil sammen med teknologikritiker Anders Kjærulff spore sig ind på, hvordan vi i fremtiden vil reagere på de politiske og kulturelle implikationer som fx dataindsamling, gamification, overvågning og censur har på vores samfund. Vil vi se en flugt fra de sociale medier? Vil vi se almindelige mennesker, der arbejder aktivt med at sabotere deres egen data? Eller vil vi blive ved med at lade internettet og samfundet smelte sammen til ét?
Anne Mette Thorhauge er lektor ved Institut for Medier, Erkendelse og Formidling, Københavns Universitet, hvor hun er tilknyttet uddannelsen i Kommunikation og IT. Hendes forskningsinteresser omfatter medier i hverdagslivet i bredeste forstand, herunder computerspil som samværsform og konfliktemne i moderne familier, og smartphones som redskab til socialisering og balancering af hverdagslivets forpligtelser og relationer.
Peter Sunde Kolmisoppi er svensk-finsk hacker, kunstner og aktivist, der er bedst kendt for at have været med til at grundlægge det kontroversielle website The Pirate Bay, som var verdens største fildelingssystem. Efter The Pirate Bay blev lukket i 2009, har han startet flere forskellige projekter bl.a. Flattr, et alternativt betalingssystem der bl.a. gav mulighed for private donationer til WikiLeaks, og Njalla, verdens eneste service for anonyme domænenavn. Under navnet Konsthack skaber han kunst, og er vært på en TV-serie om aktivisme, der får premiere i foråret 2019.
Anders Kjærulff, der er journalist, teknologikritiker og radiovært, modererer denne samtale. Han er vært på det populære radioprogram AFLYTTET på Radio24syv, hvor han sammen med gæsterne debatterer digitaliseringens mørke sider.