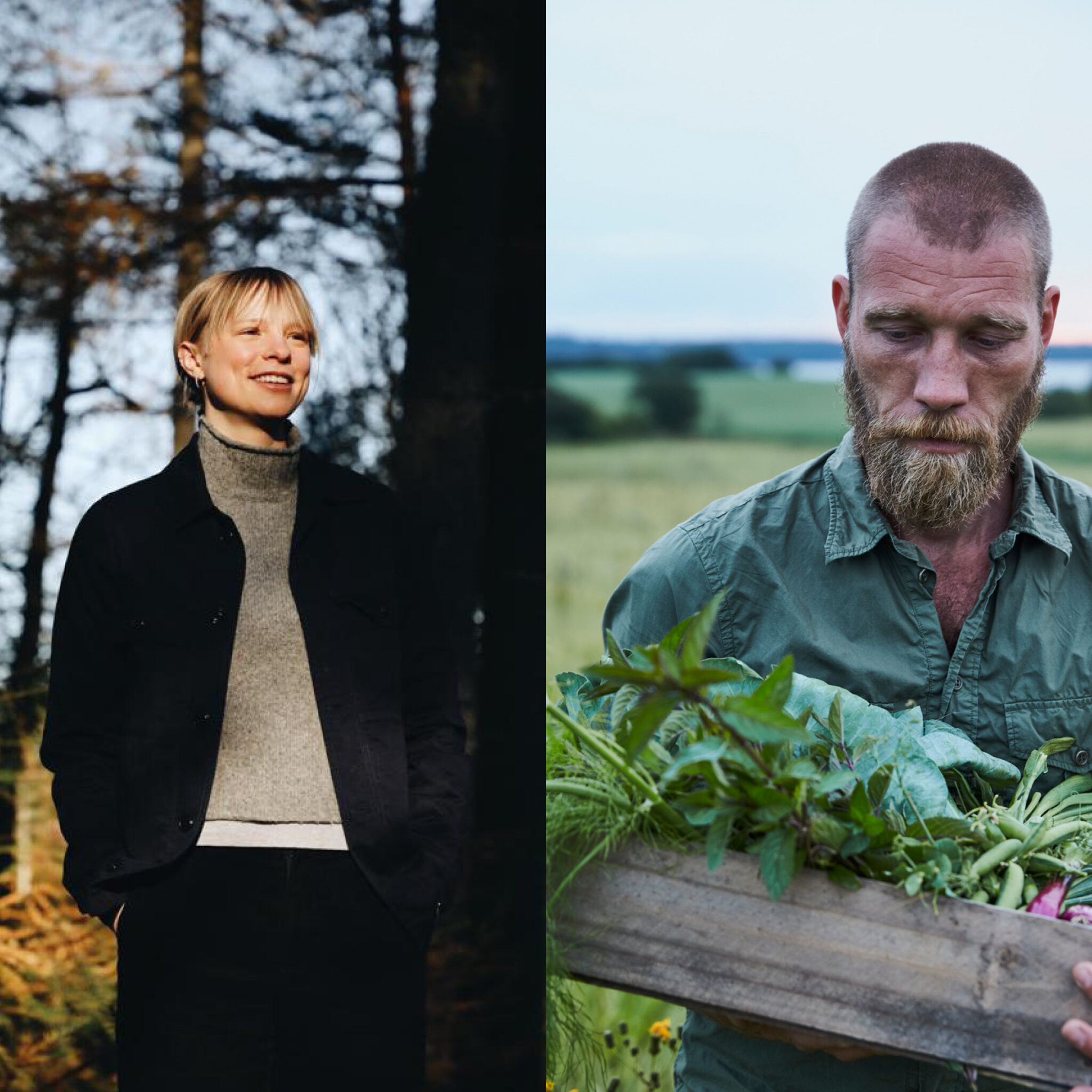 Chef's Table med Mikkel Karstad & Xanthe Gladstone
Mikkel Karstad har inviteret den walisiske kok og landkvinde Xanthe Gladstone med i køkkenet, når han igen gæster Heartland. Sammen rykker de to kokke ind under pergolaen i Grevens Have, hvor de fyrer op i bålstedet og giver sæsonens grøntsager røg, grill og karakter.
Der vil blive kreeret seks enkle grønne retter og en dessert; alle baseret på grøntsager, vilde urter, frugt og bær fra Fyn. Maden vil blive serveret som delemad ved langbordet sammen med vin, cider, øl og hjemmelavet saft – og til at hjælpe med serveringen har Mikkel taget sin familie med.
Mikkel Karstad er kok, madstylist og forfatter. Fra 2006 til 2011 arbejdede han tæt sammen med Claus Meyer, blandt andet som gastronomisk rådgiver på den omfattende madhistorie- og kogebog "Almanak".
Mikkel har fokus på grøntsagerne og giver dem hovedrollen, når han skaber et helt måltid omkring dem. Han kreerer en ny oplevelse af, hvad grøntsager kan, og lader sine gæster smage dem på nye måder.
Xanthe Gladstone er direktør for Food & Food Sustainability på Glen Dye i Skotland og madfestivalen The Good Life Experience i North Wales. Hun er økologisk grøntsagsbonde og freelance kok og deler sin tid mellem Glen Dye, North Wales og London. Og så er hun medstifter af Knuckle, et bæredygtigt aftensmadfællesskab i London.
Xanthe brænder for bæredygtighed og igennem sin madlavning forsøger hun at demonstrere, at det at spise sæsonmæssigt og være forbundet med oprindelsen af ​​vores mad kan have en enorm positiv indflydelse på vores eget helbred og planetenes sundhed.
OBS! Husk, at det ikke er muligt at deltage i Chef's Table uden billet til festivalen. Festivalbilletten skal købes separat.
Alle henvendelser vedr. Chef's Table inkl. spørgsmål til menu bedes sendt til info@heartlandfestival.dk  

Der tages ikke særlige forbehold for allergier. Spørgsmål sendt direkte til Mikkel Karstad besvares ikke.