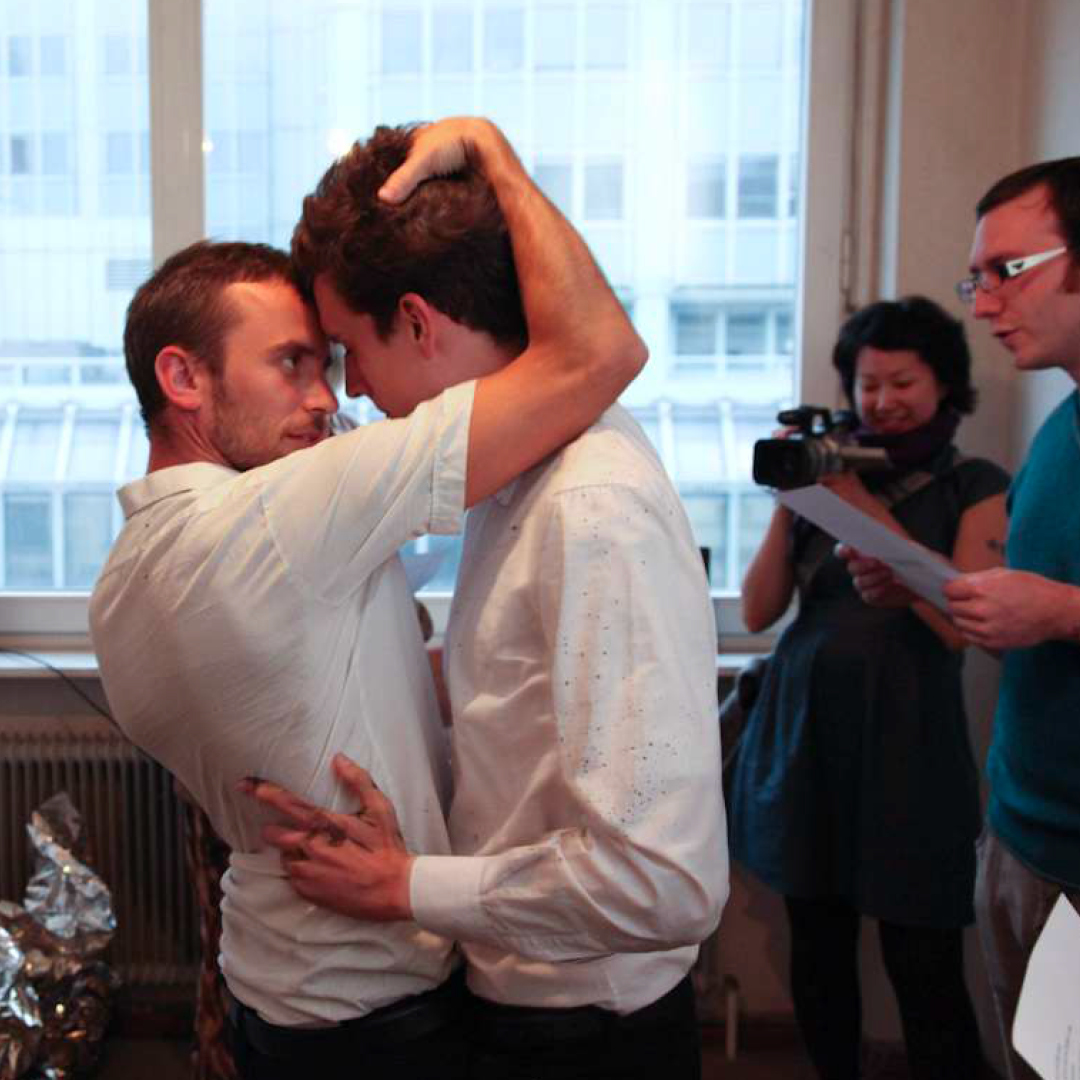 Christian Falsnaes & Søren Berner
Artrium
Lørdag d. 4. juni kl. 14.15
Christian Falsnaes og Søren Berner har sammen udviklet en performance, som de præmierer på Heartland. De to kunstnere har før arbejdet sammen blandt andet med værket ''No Title No Work'' fra  2017. 
Christian Falsnaes er født i 1980 i København, Danmark og uddannet fra Academy of Fine Arts Vienna.  Søren Berner er født i 1977 i Odense, Danmark og uddannet fra Rietveld Academy of Fine Arts i Amsterdam i 2006. Falsnaes' og Bernes værker er repræsenteret i flere samlinger og er blevet vist bredt internationalt.
Fælles for deres praksis er, at de kommer fra en performancetradition, hvor radikale formater placerer både kunstneren og beskueren i centrum af værket. Gennem en deltagerbaseret tilgang arbejder de begge med at nedbryde grænsen mellem værk og beskuer, hvorved beskueren bliver en nødvendig del af værket. De beskæftiger sig begge med temaer som identitet og autoritet, deltagelse og underkastelse samt magt og afmagt. Både Falsnaes og Berner involverer ofte publikum i deres værker som medskabere af situationer, billeder eller videoer. Ideen er, at publikum oplever sig selv, som andre ser dem, og indtager en reflekteret tilgang til deres egen adfærd og reaktioner.