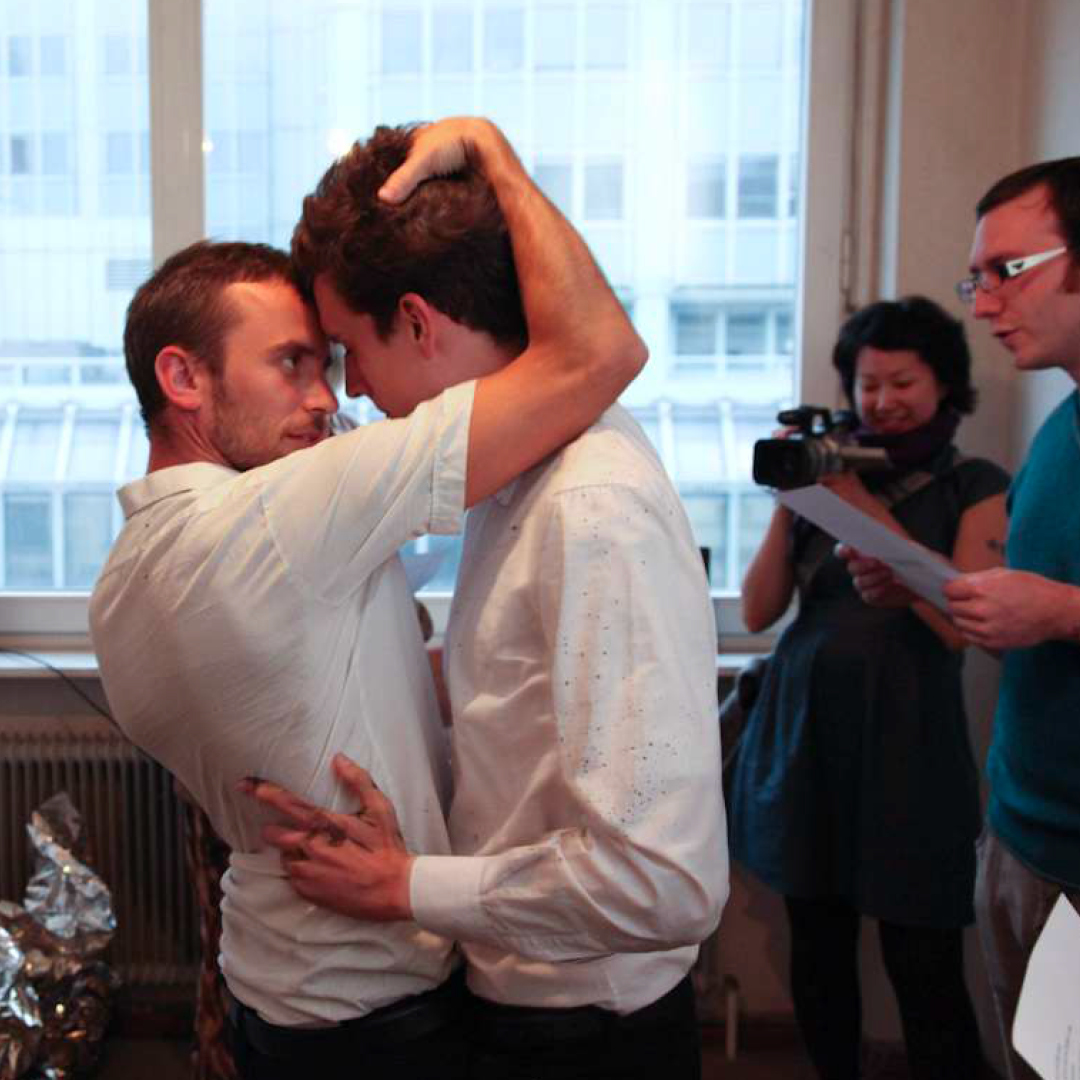 Christian Falsnaes & Søren Berner
Alle scener
Lørdag d. 4. juni kl. 12.55-13.00
Christian Falsnaes & Søren Berner BREACH, 2022
Christian Falsnaes og Søren Berner har sammen udviklet en performance med titlen "BREACH", som præmierer på Heartland, og som alle på festivalen bliver en del af.
BREACH sætter samtlige af festivalens aktiviteter på pause i et ukendt tidsrum. Scener slukker, udskænkninger stopper, og med- arbejdere holder en pause fra det, de var i gang med. Spørgsmålet er, hvad du som festivaldeltager sætter i stedet. Pludselig forvandles du fra passiv forbruger til aktiv medskaber af Heartland. Det samme gør personen ved siden af dig. BREACH vil skabe en situation, som inkluderer, aktiverer og forbinder alle gæster på Heartland på en ny måde.
Udgangspunktet er stilhedens og afbrækkets produktive potentiale. Heartland samler tusindvis af gæster i et kulturforbrugende fællesskab. Alt er timet og tilrettelagt ned til mindste detalje. Artisterne producerer, gæsterne konsumerer. Med BREACH overlader de to kunstnere gæsterne til sig selv i et forsøg på at vende blikket mod det, der er tilbage, når program og ydelser stopper: kollektivet. Værket slipper alle fri af den konventionelle rolle som festivalgæst. Ingen går glip af noget.
Christian Falsnaes er født i 1980 i København og uddannet fra Academy of Fine Arts Vienna. Søren Berner er født i 1977 i Odense og uddannet fra Rietveld Academy of Fine Arts i Amsterdam.