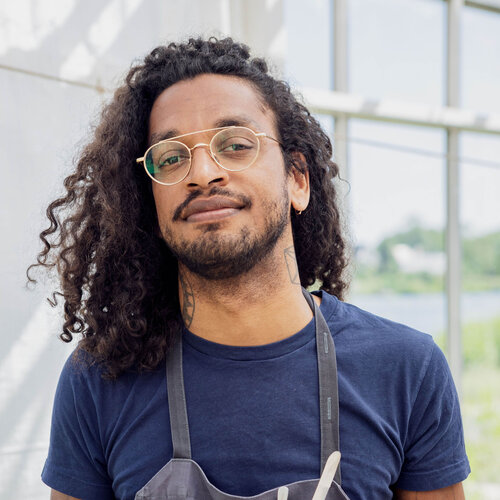 Interaktiv Fermentering
Den canadiske kok, madforsker, fotokunstner og forfatter David Zilber leder Nomas fermenteringslaboratorium og er selvlært specialist i kemisk nedbrydelse af mad med mikroorganismer. Hans viden har skabt verdensklasse gastronomiske oplevelser på Michelin-restauranten, og nu vil han lade alle være med.
På Tasteland vil Zilber dele ud af sin viden til publikum gennem en interaktiv workshop. Man vil lære om den forunderlige proces, når kemi, gæring, mad, mod og nysgerrighed skaber de vildeste smagsoplevelser. Tastelands gæster skal lære, lege med og ikke mindst smage på fermentering, og Zilber vil vise os, at fermentering er en kunst, alle kan lære.
David er til daglig Director of Fermentation på noma og er sammen med Rene Redzepi medforfatter til bogen "The Noma Guide to Fermentation", som er blevet New York Times Bestseller.