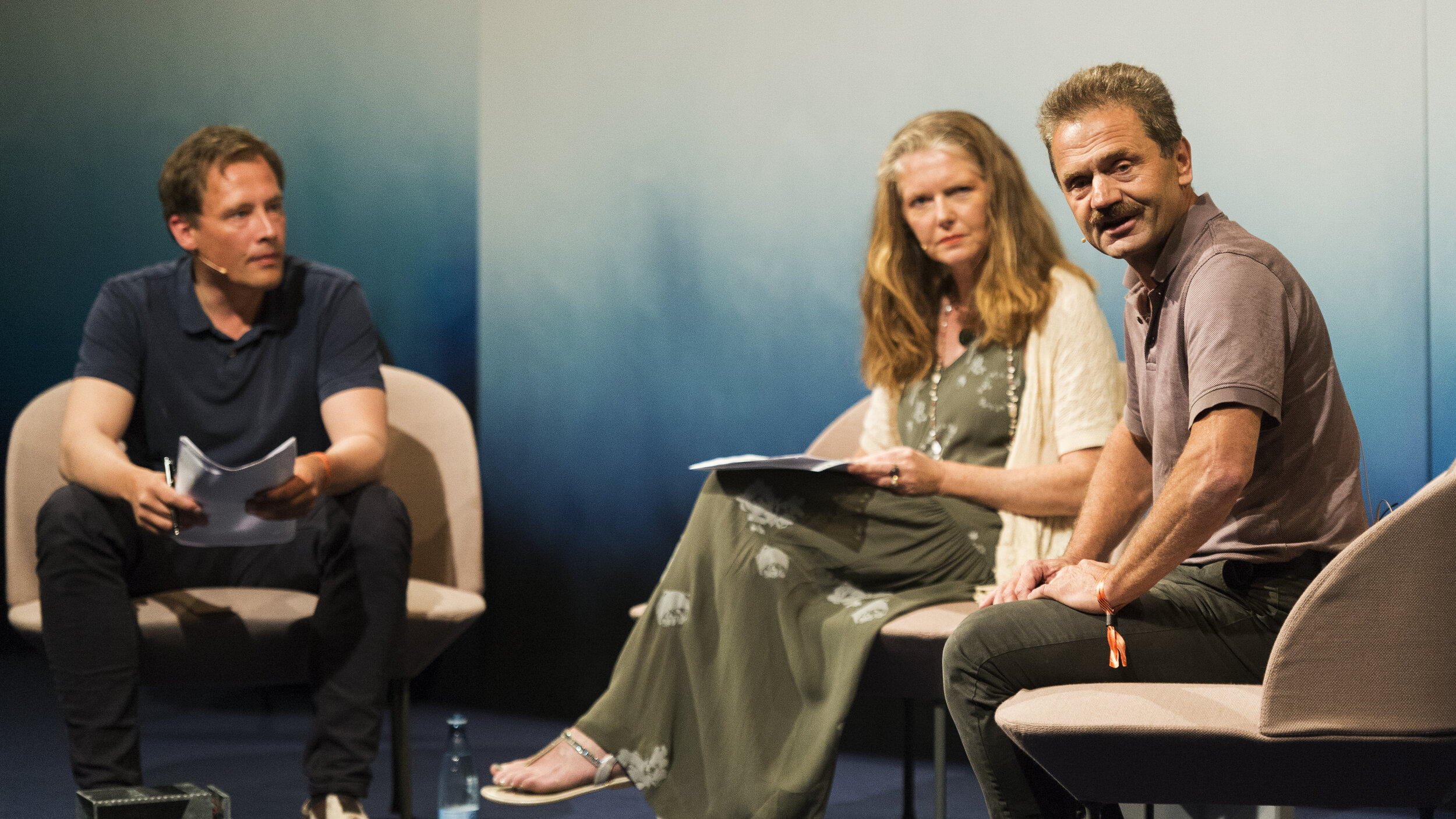 Deborah Crowe & Fritz Henglein
Blockchain – Future questions of trust?
Moderator: Nikolaj Sonne
Blockchain-teknologien er i fuld gang med at revolutionere mange aspekter af vores samfund. Det bliver ofte omtalt den teknologi, der potentielt kan være med til at forandre vores verden på en tilsvarende måde, som internettet gjorde det. Grundstenen i blockchain er, at teknologien sikrer tillid i sin funktion. I en blockchain indgår to parter i en transaktion, og den tredjepart – mellemmanden – der tidligere fungerede som tillidsgarant, er erstattet af en digital mekanisme.
Hvis teknologien bliver ved at indtage forskellige dele af samfundet, som vi fx allerede har set den gøre økonomisk med kryptovaluta, kan det potentielt eliminere mellemmændene – de funktioner som vi i dag sætter vores tillid til, både når det gælder marked og administration.
I denne samtale vil vi både beskrive, hvad blockchain-teknologien er, hvad den kan, og hvordan vi kommer til at bruge den i fremtiden. Og netop brugen af blockchain i fremtiden stiller vigtige spørgsmål til vores tillid til hinanden og til samfundet. Vi har inviteret to af de fremmeste forskere indefor dette felt til at samtale under overskriften 'Blockchain – future questions of trust?'.
Den ene deltager er den New Zealandske entreprenør Deborah Crowe, der har grundlagt Isonomy, der udvikler teknologier til fx at bekæmpe hvidvaskning af penge og finansiering af terrorisme.
Den anden deltager er Fritz Henglein, der er professor ved Department of Computer Science ved Københavns Universitet, og han har tidligere forsket ved Technische Universität München, Rutgers University, IBM Research, New York University, Utrecht University, Hafnium ApS (co-founder) og IT Universitetet i København.
Nikolaj Sonne, der er en af landet skarpeste IT-eksperter og er bl.a. kendt fra DR-programmert 'So Ein Ding'. Han er en dygtig og dragende formidler, der har skarpe holdninger til teknologi, trends og udvikling, hvilket også i 2011 gav ham DR's sprogpris. Dertil har han en stor interesse for blockchain-teknologien og dens potentialer.