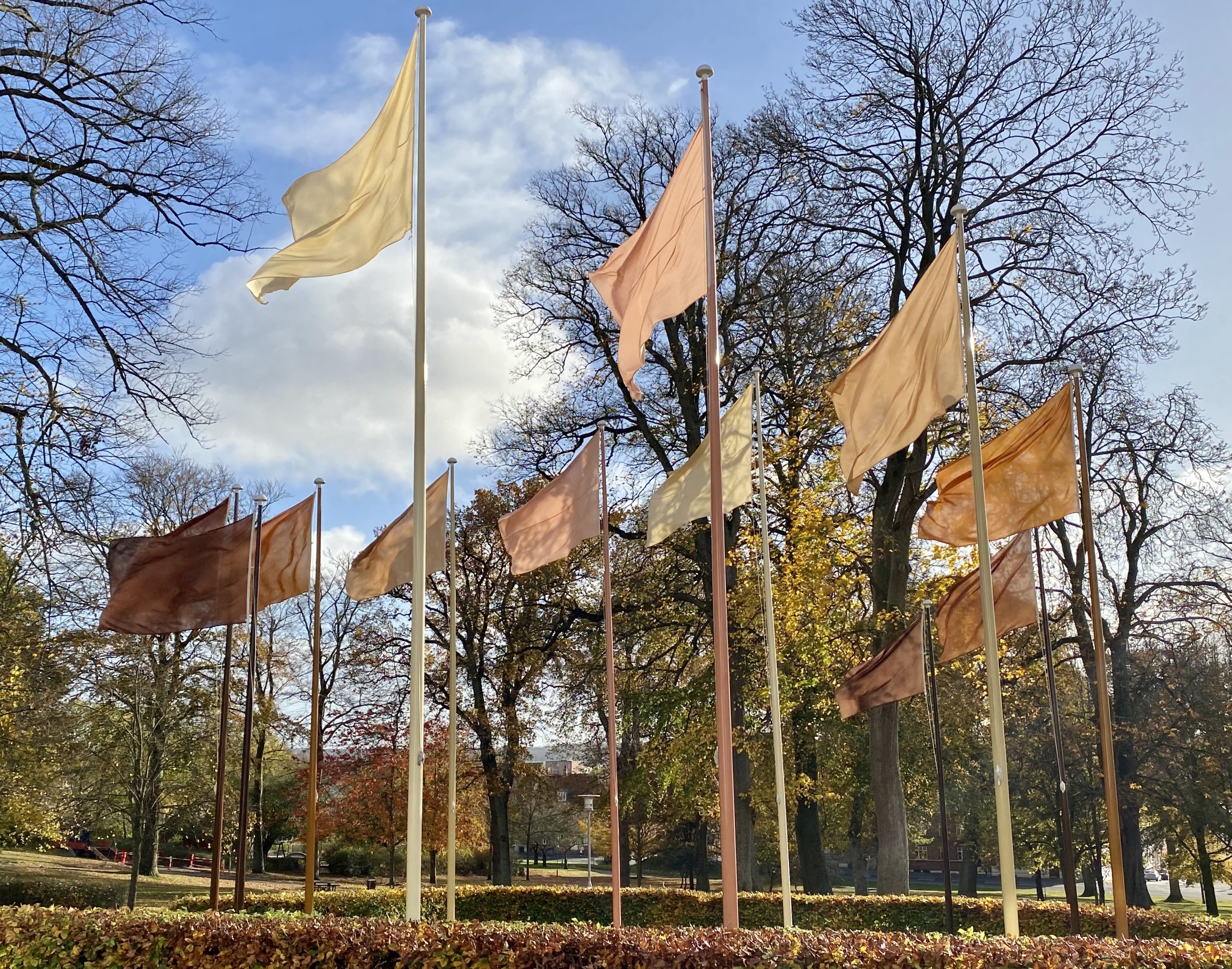 Artrium
Torsdag d. 2. juni kl. 13.30
Det første gæsterne vil møde når de ankommer til Heartland, er den nye stedspecifikke installation, ''Language Creates Reality'', skabt af den danske kunstnerduo Hesselholdt & Mejlvang.
Siden duoen studerede sammen i 1999 på Det Kongelige Danske Kunstakademi i København, har Sofie Hesselholdt (f. 1974) og Vibeke Mejlvang (f. 1976) skabt en lang række udstillinger og installationer i Danmark såvel som udlandet. Deres værker er ofte med et drilsk afsæt, forundrende og engagerende på samme tid – så budskabet kan afkodes på flere måder. Det er præcis, hvad gæsterne på Heartland vil opleve på egen krop, når de ankommer til Heartland i år. Det nye værk udfolder sig over 135 meter på stien fra indgangen til festivalen, hvor hvide stofstykker med påmalet tekst blafrer omsluttet af parkens gamle høje hække.
Med udgangspunkt i en række udsagn centreret omkring sprogets muligheder og faldgruber, demonstrerer ''Language Creates Reality'' ordenes magtpotentiale. De, der behersker sproget, har retten til at definere, kategorisere, skrive ud, tie ihjel, tale op og italesætte. Værket peger på, hvor vigtigt det er at bruge sproget nænsomt og med omhu, især i en tid, hvor det i stigende grad misbruges med negativ energi i kommentarspor, fake news, propaganda og censur. 
I forlængelse af Hesselholdt & Mejlvangs installation på Heartland vil duoen opføre den nye performance ''Two Fools and a Pole''. Her optræder de som de to hvide narrer, der taler i tunger og på vers om tidens aktuelle emner.
Fordums narrer underholdte ved hoffet, hvor de under dække af komik formidlede folkestemningen og overbragte ubelejlige sandheder til kongen. Kunstnerens rolle i nutidens samfund er meget lig narrens – underholdning og påvirkning af tankegange. Ved brug af humor kan kunstneren fungere som orakel, tale imod stivnede systemer og behandle komplekse spørgsmål. Men bag den sjove maske lurer melankolien og fortvivlelsen.