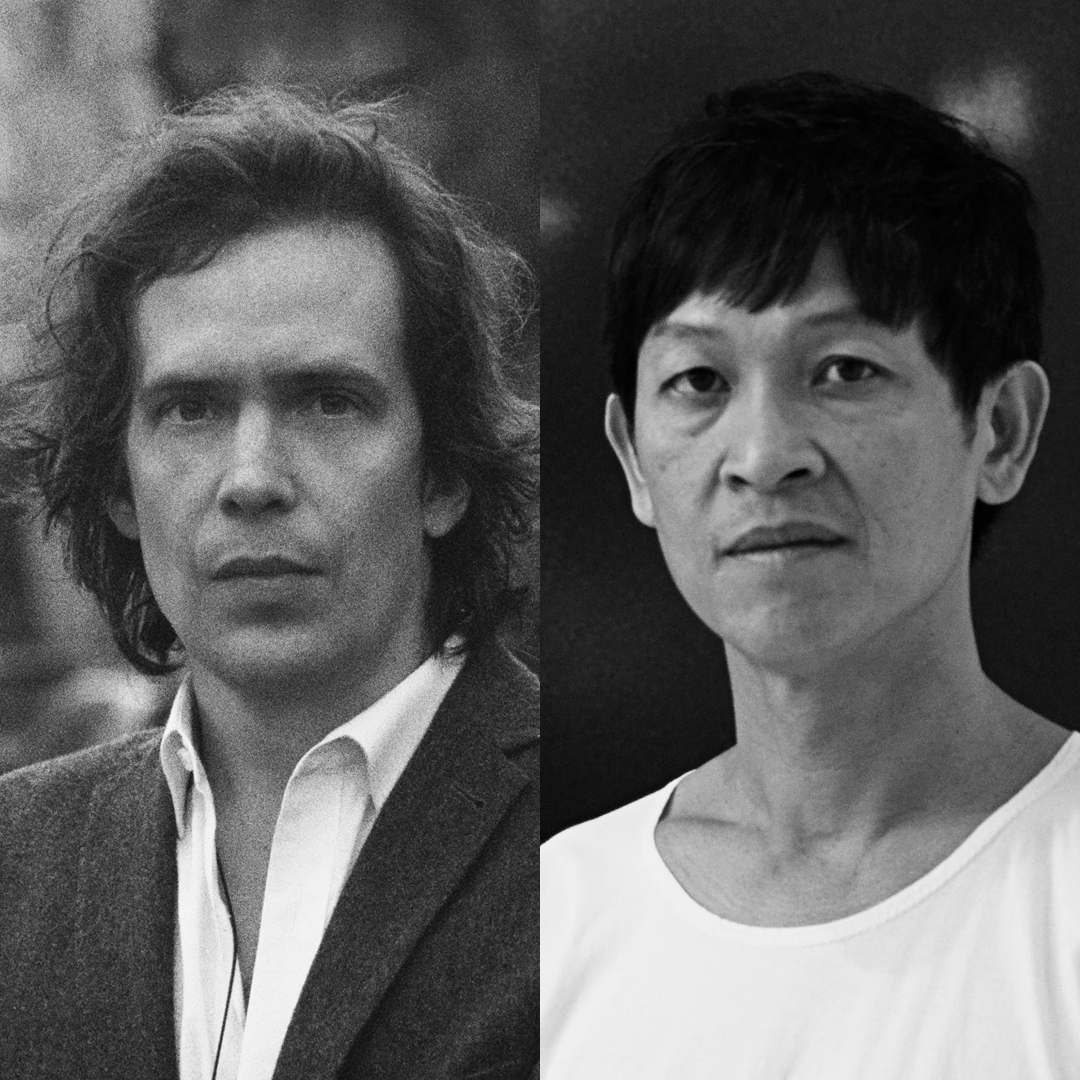 Heartland Talks
Fredag d. 9. juni – Salon
Om erindring og identitet
Moderator: Torben Sangild

Hvem ejer erindringen og den historie, der lever videre? Det spørgsmål bliver omdrejningspunktet i samtalen mellem kunstner Danh Vo og forfatter Kristian Leth. Fra hvert sit ståsted og gennem væsensforskellige medier har de to udforsket erindringen og de strukturer, der er udslagsgivende for dén fortælling, der står tilbage. Vo og Leth benytter begge erindringen som katalysator for deres kunst og undersøgelser af identitet, og derfor ser vi frem til at opleve dem undersøge denne fælles inspirationskilde i en live-samtale på Heartland.
Samtalen bliver modereret af journalist og podcastvært Torben Sangild, der er tidligere kulturforsker.

Kristian Leth er musiker, forfatter og journalist. Han er uddannet fra DR's Talenthold og Forfatterskolen i 2002. Kristian Leths talent peger i mange retninger, men mest af alt er Kristian Leth musiker og forfatter med 16 plader med bl.a. The William Blakes og 10 bøger på cv'et. Han har både udgivet fantasy-romaner, digte og senest i 2022 erindringsbøgerne En vej ud af tågen og En tid med mirakler, der er de første to bind i Kristian Leths erindringstriologi. Derudover kan han jævnligt opleves som foredragsholder og i diverse tv- og radioprogrammer, som han har modtaget flere priser for – bl.a. DR's Sprogpris og Prix Radio-prisen.
Danh Vo er dansk kunstner med vietnamesiske rødder. Vo er uddannet fra Det Kongelige Danske Kunstakademi i København og Städelschule i Frankfurt. I de senere år har han nydt stor bevågenhed på den internationale kunstscene og har en lang række prestigefulde udstillinger bag sig. Som fireårig flygtede Danh Vo sammen med sin familie fra det sønderbombede Vietnam i en båd, som hans far havde bygget. Familien håbede at nå USA, men blev i stedet samlet op i Stillehavet af et dansk containerskib. Med base i Berlin, Mexico City og på Falster tager Vo ofte afsæt i sin egen personlige historie som immigrant, og sætter sine værker ind i en overordnet fælles historiefortælling.