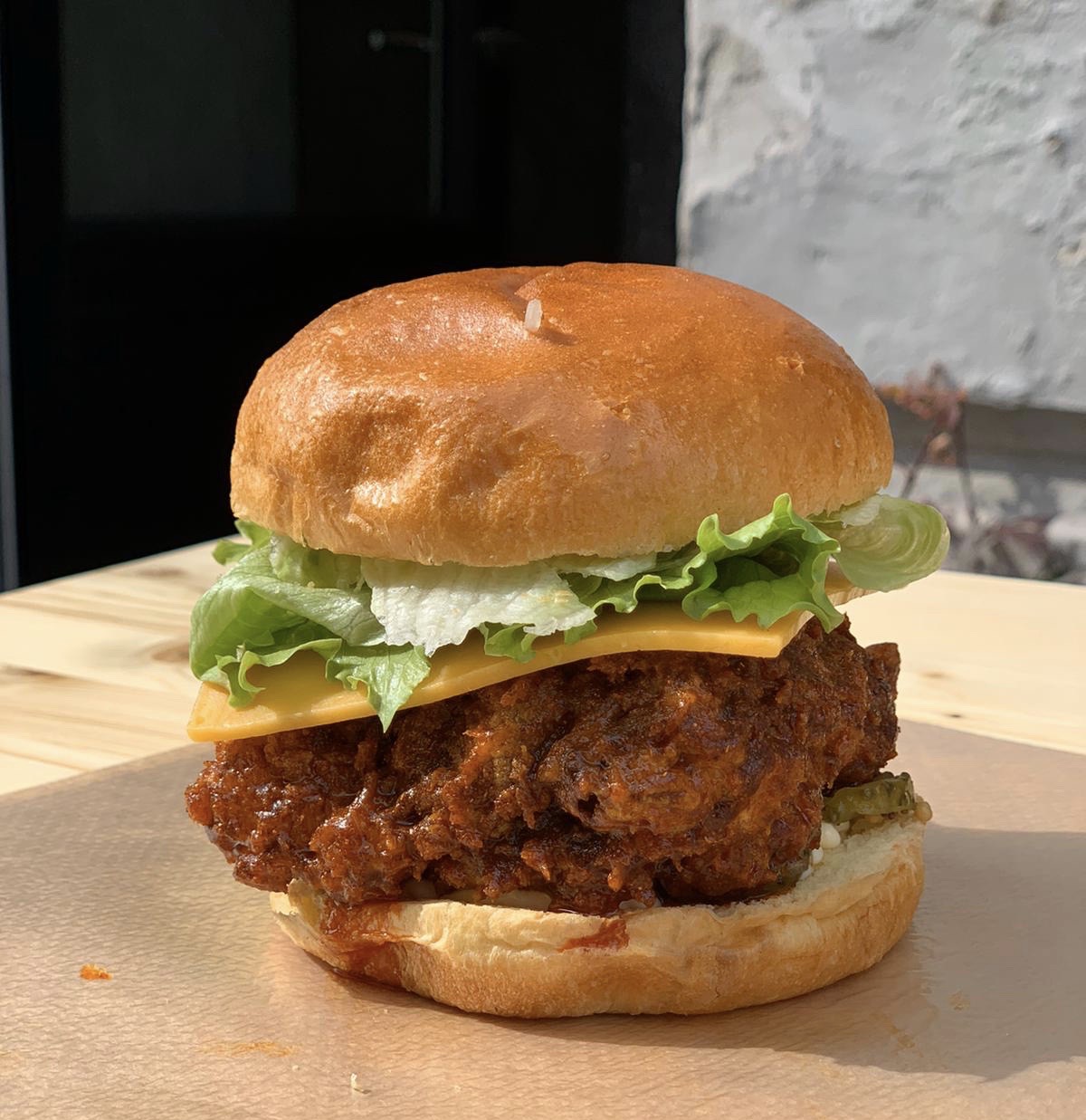 Glæd dig til at Poulette bringer fried chicken sandwiches til Heartland Festival – og til dem, der ikke spiser kød deres uovertrufne fried tofu sandwiches. Sandwichene er som udgangspunkt tilberedt som spicy, men fås også i en ikke spicy udgave. Inspirationen til de to sandwichs har Poulette fundet i henholdsvis Japan og Nashville, hvor de har smagt det bedste indenfor de to kategorier – og taget det med til Danmark.
Poulette arbejder altid med de gode, bæredygtige råvarer og rigtig glade kyllinger.
Bio
Jesper Emil Norrie og Martin Ho er kræfterne bag Pompette vinbar. Begge har de en del års erfaring med vin- og restaurationsbranchen og har nu sammen startet den lille naturvinsperle Pompette på indre Nørrebro. Inden længe åbner de i nabolokalet Poulette, som bliver et lille fried tofu/kylling sandwich sted, med japanske aner.