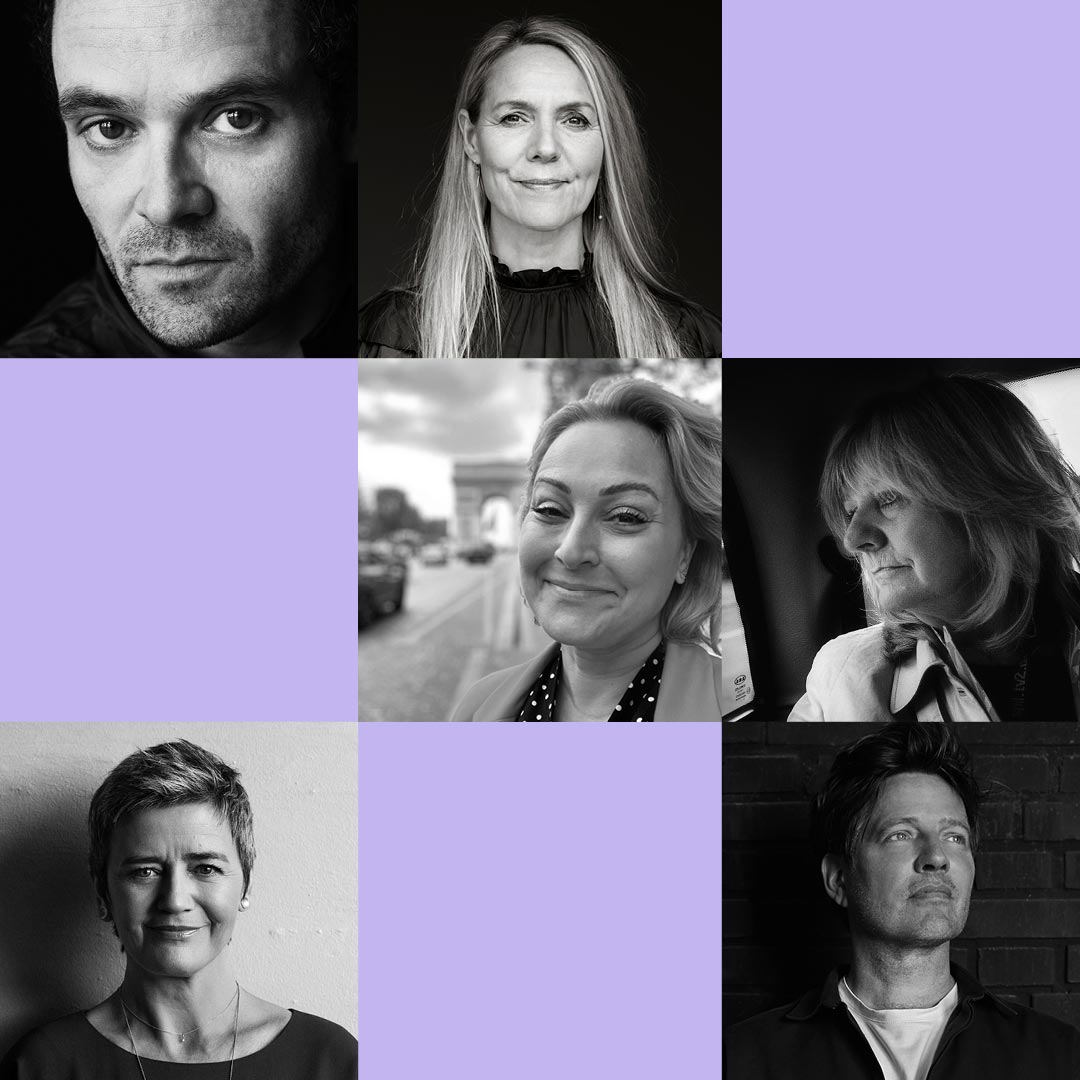 Stærke stemmer mødes i Talks-programmet for 2023
Vi er stolte over i dag at offentliggøre de første danske talere på Talks-programmet for Heartland 2023,  samt to dramatiske indslag, hvor performance møder talks.
Ledende næstformand i EU-Kommissionen, Margrethe Vestager, og Oscar-vindende filminstruktør og manuskriptforfatter Thomas Vinterberg vil i samtale reflektere over fællesskabets betydning, styrker og skyggesider.
To af Danmarks bedst begavede og berejste korrespondenter, Ulla Terkelsen og Stéphanie Surrugue, vil reflektere over det moderne Europa på et topmøde på Heartland 2023. I en tid hvor union og koncept er under forandring, er det relevant at undersøge, hvordan vi skal forstå Europas ånd og form – og hvordan den forståelse er forskellig, afhængigt af hvor man befinder sig.
Herudover vil forfatter og musiker Alberte Winding og den internationalt anerkendte skuespiller David Dencik  fra hvert sit kunstneriske ståsted sammen undersøge, hvordan vreden både kan være katalysator for bitterhed og stilstand, men også fremdrift og forandring, og hvordan vreden udtrykkes og hvilke potentialer, der ligger i den følelse, som vi alle kender.
For andet år i træk præsenterer Heartland i samarbejde med Teater Republique Talks-formatet: Performed Talks. Tiltaget består af brudstykker af de to udvalgte værker "Farvel til Madonna" og "Ellers mange tak", som tidligere har været opført på teatrets scener på Østerbro i København.
Læs om dagens offentliggjorte Talks i Heartland 2023 programmet.