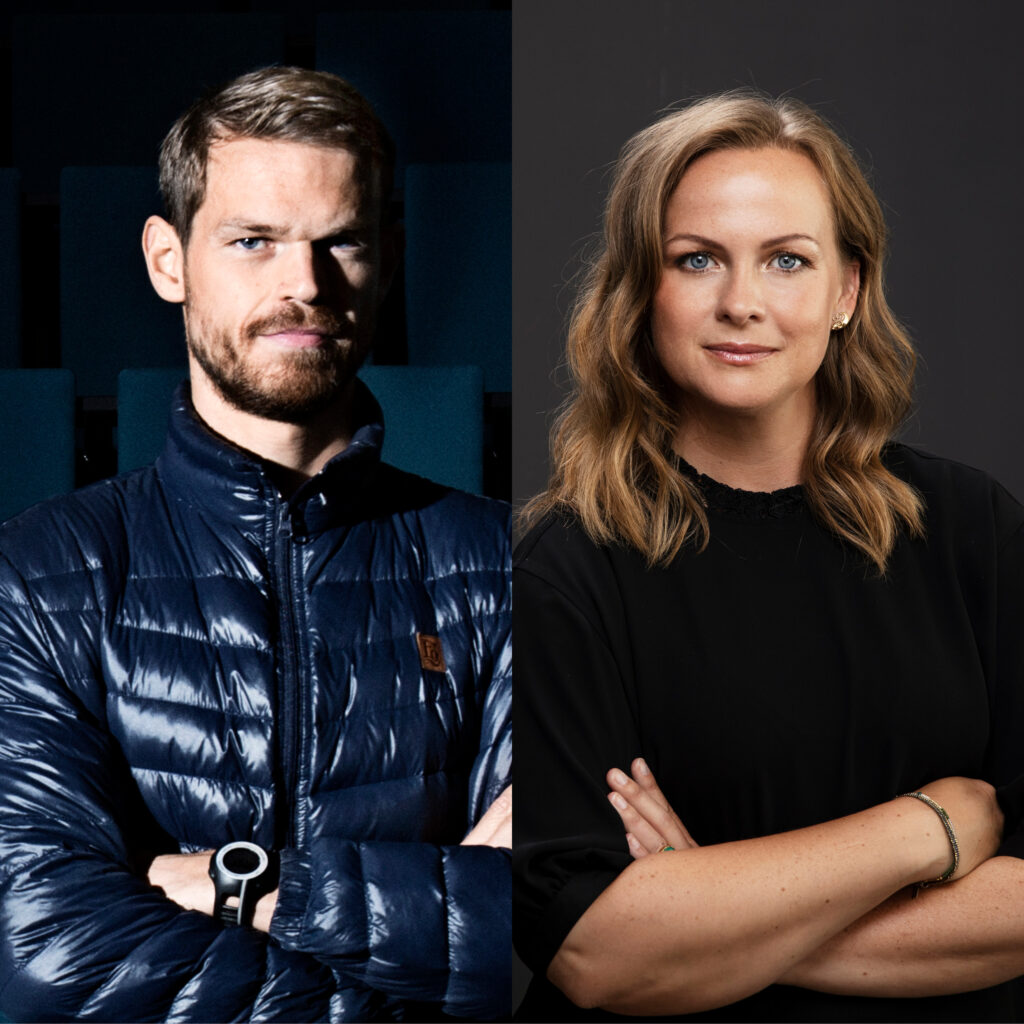 Talks @ Home: Svend Brinkmann & Jeanette Varberg
Hvordan skaber vi mening?
Start samtalen sammen med Svend Brinkmann og Jeanette Varberg
Alle gode øjeblikke og de allerbedste af vores minder er ledsaget af en god samtale, og derfor har vi bedt to af Danmarks mest begavede hoveder om at starte samtalen med årets eneste Heartland Talk. Lyt til Svend Brinkmann og Jeanette Varberg, når de taler sammen om, hvordan vi mennesker egentligt skaber mening. Gør det inden du holder din Heartland @ Home, så du er klædt på til at bringe interessante perspektiver og skarpe pointer med dig til bordet.
Tilsammen besidder Svend Brinkmann og Jeanette Varberg både det lange og det dybe perspektiv på mennesket, og det er derfor, vi har bedt netop de to om at se nærmere på, hvordan vi mennesker skaber mening. I løbet af samtalen kommer Brinkmann og Varberg ind på alt fra religion til naturvidenskab, og så vender de to, om man overhovedet kan tale om at skabe mening, eller om det snarere er et spørgsmål om at opdage mening. Til sidst deler de også, hvad de hver især har opdaget af mening gennem den seneste tid med hjemmearbejde, Zoom-møder og Corona-krise.
Professor og radiovært Svend Brinkmann er kendt som en af de mest toneangivende forskere og forfattere i Danmark. Hans forskning går på tværs af psykologi, filosofi og kulturanalyse, og han har skrevet talrige populære og videnskabelige bøger, som topper bestsellerlisterne gang på gang. Hans arbejde har indbragt ham en række priser og legater, som f.eks. DR's formidlingspris store formidlingspris Rosenkjærprisen og Gyldendals formidlingspris.
Jeanette Varberg er arkæolog, anmelderost forfatter, foredragsholder og museumsinspektør ved Nationalmuseet, hvor hun netop står i spidsen for udviklingen af en stort anlagt ny Viking-udstilling. Hun har markeret sig i medierne med sine skarpe, historiske vinkler på nutidens store udfordringer som klimaændringer, kønsroller, konflikt og migration og i 2020 med sin storsælgende bog Viking. I 2014 modtog Jeanette Varberg Rosenkjærprisen samt Blixenprisen.