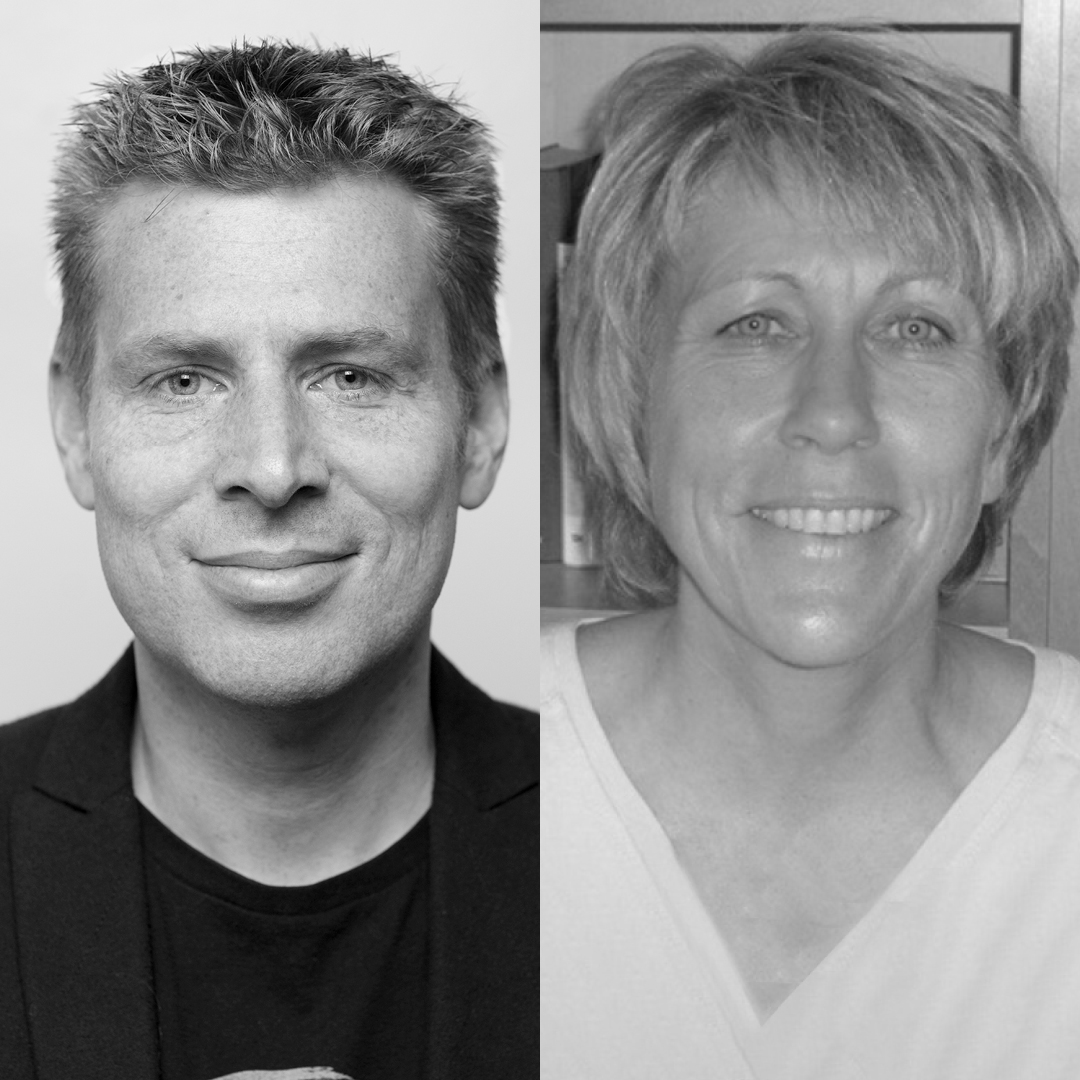 Thomas Bolander & Johanna Seibt
Future Talks
Fredag d. 3. juni kl. 10.30
Vil intelligente robotter gøre mennesker overflødige? 
Kan en robot være en god partner, ven eller socialrådgiver? På Future Talks stiller to af Danmarks førende eksperter indenfor robotvidenskab og robotfilosofi skarpt på, hvordan vi bygger de rette robotter til fremtiden. Professorerne Johanna Seibt og Thomas Bolander vil sammen undersøge spørgsmål som, 'hvordan bygger vi sociale robotter, der interagerer med mennesker på en måde, der ikke går på kompromis med vores værdier?' og 'hvordan sikrer vi, at robotter og kunstig intelligens arbejder til menneskehedens bedste?' 

Thomas Bolander er professor på DTU, hvor han forsker i logik og kunstig intelligens (AI) med særlig fokus på sociale aspekter af AI. Han har opstartet forskningsfeltet "Epistemisk Planlægning", hvor målet er at give AI-systemer, som robotter, evnen til at tage højde for andre, når de planlægger deres handlinger. Bolander er desuden en af Danmarks førende formidlere af AI, hvorfor han også blev kåret som årets underviser på DTU i 2006 og i 2019 modtog H.C. Ørstedsmedaljen for fremragende forskningsformidling.
Johanna Seibt er professor i filosofi på Aarhus Universitet og leder den tværfaglige enhed "Research Unit for Robophilosophy and Integrative SocialRobotics".  Sammen med sine kollegaer har hun etableret "robophilosophy" som et nyt område i international filosofisk forskning og udarbejdet en ny tilgang til ansvarlig udvikling af sociale robotter. Metoden hedder "Integrative Social Robotics" og skal sikre, at vi kun bruger anvendelse af robotteknologi, som bevarer kulturelle værdier.  Forskningsgruppens arbejde har fået anerkendelse fra forskellige nationale og internationale forskningsfonde.
Samtalen modereres af journalist og BA i filosofi og samfundsfag Anders Høeg Lammers. Lammers er redaktør på Forskerzonen på Videnskab.dk.
Talken præsenteres i samarbejde med Videnskab.dk